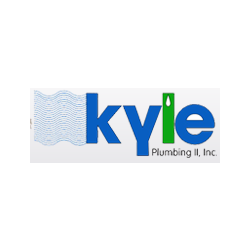 Warehouse Assistant
Deerfield Beach, FL
The Warehouse Assistant for Kyle Plumbing II, Inc. is responsible for assisting the Warehouse Manager with receiving material and equipment, storage, and delivery as needed on job sites and/or to customer's homes.



This individual assists the Warehouse Manager with inventory control in the Warehouse.



SKILLS, KNOWLEDGE & ABILITIES:



• Must have the ability to multi task.


• Must have time management skills and know how to prioritize work load.


• Must be able to receive and follow directions.


ESSENTIAL JOB FUNCTIONS:



• Assists with daily maintenance of the Warehouse and Yard, and for providing a clean, safe and sanitary environment.


• Assists with keeping track of the material and tool inventory and maintenance of tools.


• Assists with receiving shipments, unloading and putting all materials away.


• Ensures that tools and/or materials are delivered to the job site and/or the customer's home when needed.


• Assists with maintaining the exterior of the Office building.


• Assists the Service Department with the following:


Water heater installation
Sewer Repair
Water Service Repair
Loop Leaks
Camera/Smoke tests
Permit drop off and/or pick up
Check pick up
Responsible for locking up the Warehouse and Yard gates at the end of the day.
17557